Home Based | Mobile | Restoration Resale
"In the past I worked as a pro bicycle shop technician. I came to Fibrenew after several years of being a full time caregiver for my kids. I wanted a job that gave me the flexibility to make my own hours, pick the kids up from school and enjoy family. I looked at several franchises before purchasing my franchise. I chose it because I liked the idea of not having a "boss" as well as the fact that the job involved developing a craft skill and working with my hands. " Fibrenew Pasadena
A decade and a half ago this franchisee purchased a territory 15 miles wide and did not know what that meant. All these years later a long standing franchisee and the growth within the area has turned his territory into six (6) separate territories, with a great reputation and repeat clients.
The satisfaction in the work itself – giving an old beloved piece furniture a new life is what Bruce loved the most. He also loved how much it made him part of the community. He likes building relationships with other small businesses and warranty company reps who provide a good stream of referrals as well as seeing the diversity in how people live. He also appreciated the extensive support systems from Fibrenew HQ along with the community of fellow franchise owners that are only a click away via the internal website. Even though you are an independently owned and operated franchise, you still have a team of colleagues where you can get advice and support for the more challenging repairs. See Fibrenew Pasadena's interview here – https://www.fibrenew.com/current-franchise-territory-resales/pasadena-vicinity/
Fibrenew has the best professional online presence and current material out of all our competitors. Fibrenew ranks #1 in the leather and vinyl category with Entrepreneur Magazine and #185 in overall franchise listing. Fibrenew is a stable company, operating since 1987 and growing at a steady rate worldwide that are independently owned and operated. This business has operated in Pasadena, CA since 2006. List price for this turnkey business is $86,000 each territory.
Fibrenew is a recession resistant, mobile service franchise with 290+ locations that specializes in the repair, restoration, and renewal of leather, plastic, vinyl, fabric, and upholstery. With a rich history that dates back to 1985, we manufacture a highly specialized proprietary product line and have pioneered the repair techniques and exclusive color matching technology that our technicians use every day. Our products, techniques, and color matching technology are what sets us apart and what has made us a leader in our industry.
Burbank $86,000
==> population 346,754
==> businesses 11,220
Glendale South $86,000
==> population 422,866
==> businesses 9,656
Alhambra $86,000
==> population 324,092
==> businesses 7,709
Azusa $86,000
==> population 350,987
==> businesses 7,468
Pasadena Arcadia $86,000
==> population 302,296
==> businesses 10,413
Pasadena LaCanada $86,000
==> population 330,959
==> businesses 10,014
Click on the above link for individual territory maps, population, zip code, and business data.
Interview with owner/seller, Bruce Porter:

Visit the business's website here: fibrenew.com/pasadena
Photo albums of unique jobs over the years:
https://photos.app.goo.gl/SXNyT3p4zJBMwe3W8
https://photos.app.goo.gl/Z4XRxKGqPd88cJXs6
Questions?
Use the form below or call us to make an inquiry. We'll be happy to help!
MAKE A RESALE INQUIRY AND LEARN MORE
Thank you for your interest in Fibrenew. To receive information about our franchise business and current resale opportunities, please send the form below.
Or, contact us directly to start the conversation: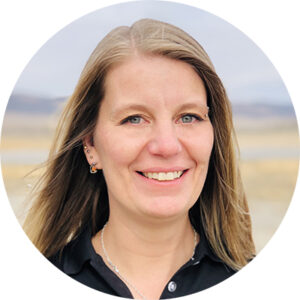 Jamie Myles
Franchise Consultant
[email protected]
800.345.2951 x 102

Resale Testimonials
Jay & Kelsey Stewart

Franchisees who purchased an established territory

The Fibrenew Head Office Team was stellar and so patient through the buying process. We couldn't have done it without their assistance. We're so happy to now have our own Fibrenew territory!

Glenn Vanderploeg

Former Franchisee, now retired

Sold 2 territories in Michigan

I'm glad we had a smooth sales transition and I really appreciate all of your help and from the entire Fibrenew team. It was a pleasure working with all of you over the past 12 years! It's great to have a support team that is always there to help through the many questions and concerns that arise as we move through day to day business. I'm looking forward to doing new things along with some old things in my retirement. Thanks again for all your help!