Home Based | Mobile | Restoration Resale
This beautiful exclusive Water Gap, PA location has been operated since 2015 and with a well balanced customer base with immediate employee growth potential. The owner is considering partial and/or full retirement due to increasing physical issues and is looking to sell this great location.
Fibrenew has the best professional online presence and current material out of all our competitors. Fibrenew ranks #1 in the leather and vinyl category with Entrepreneur Magazine and #185 in overall franchise listing. Fibrenew is a stable company, operating since 1987 and growing at a steady rate worldwide that are independently owned and operated. This business has operated in Stroudsburg, PA since 2015. List price for this turnkey business is $99,500.
Fibrenew is a recession resistant, mobile service franchise with 290+ locations that specializes in the repair, restoration, and renewal of leather, plastic, vinyl, fabric, and upholstery. With a rich history that dates back to 1985, we manufacture a highly specialized proprietary product line and have pioneered the repair techniques and exclusive color matching technology that our technicians use every day. Our products, techniques, and color matching technology are what sets us apart and what has made us a leader in our industry.
Water Gap $99,500
Population: 308,282
Businesses: 7,093
see map and data here
Click on the above link for territory maps, population, zip code, and business data.
Visit the business's website here: fibrenew.com/watergap
Questions?
Use the form below or call us to make an inquiry. We'll be happy to help!
MAKE A RESALE INQUIRY AND LEARN MORE
Thank you for your interest in Fibrenew. To receive information about our franchise business and current resale opportunities, please send the form below.
Or, contact us directly to start the conversation: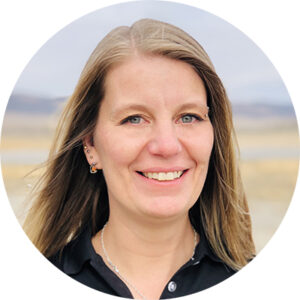 Jamie Myles
Franchise Consultant
[email protected]
800.345.2951 x 102

Resale Testimonials
Jay & Kelsey Stewart

Franchisees who purchased an established territory

The Fibrenew Head Office Team was stellar and so patient through the buying process. We couldn't have done it without their assistance. We're so happy to now have our own Fibrenew territory!

Glenn Vanderploeg

Former Franchisee, now retired

Sold 2 territories in Michigan

I'm glad we had a smooth sales transition and I really appreciate all of your help and from the entire Fibrenew team. It was a pleasure working with all of you over the past 12 years! It's great to have a support team that is always there to help through the many questions and concerns that arise as we move through day to day business. I'm looking forward to doing new things along with some old things in my retirement. Thanks again for all your help!