Automakers wooing car buyers with affordable leather luxury
There's nothing like getting behind the wheel of a car, shifting into gear and heading for the open road cradled in the warm embrace of leather seats with the breeze blowing through your hair.
Though cheaper knockoffs had their day, leather is making a huge comeback in the world of car interiors. It fell out of fashion for a while with the advent of leatherette, a cheaper, more durable imitation. But recently, car makers and customers alike have found that nothing says luxury like genuine top grain leather.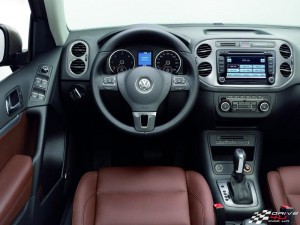 Leather upholstery is an easy way to make an automobile feel like a luxury vehicle, especially for families on a budget, and Volkswagen is leading the charge. For the past few years, Volkswagen has been working to upgrade the interiors of its vehicle lines, offering consumers luxury and affordability; an effort that has seen success. The car maker's most recent release, the T5 Multivan, has an interior covered entirely with Alcantara, a hybrid material, and leather. Even the cup holders are lined with leather; and all of this is offered for as little as $19,000. Many other automakers are following VW's lead, with everyone from Porsche to Honda beginning to provide more lavish interior design options with a relatively inexpensive price tag.
Consumers love getting a lot of bang for their buck, and many analysts anticipate that when presented with a more upscale — but still affordable — option, buyers will be more likely to choose leather upholstery.
While leather has its aesthetic advantages, it is a material that requires care. What looks nice as you're driving off the lot can deteriorate over time. Excessive sunlight and messy pets can contribute to the damage, and leather is not as durable as leatherette, so it cannot withstand spills or scratches the way its synthetic counterpart can. Drying leather can begin to fade and crack, ruining the classic looks of car interiors.
To maintain the luxury look, experts recommend protecting leather regularly to keep it supple and avoid using cleansers or other products not specifically designed for leather on your car's upholstery. The good news is that for a relatively inexpensive investment, leather enhances the appearance of automobiles, and with some easy maintenance, that effect can last long after the purchase date.
Comments: