Trading Your Employee Number for Entrepreneurship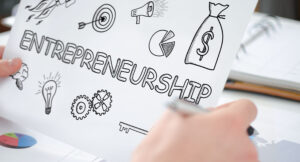 If business ownership is part of your life plan for 2021, know that you are not alone. The effects of COVID-19 have seen a record amount of people making the switch to open their own business. Whether it's because of a job loss, to create a greater sense of certainty and control, or the changed perspective of how we now look at life, more and more people are choosing to trade their employee number for entrepreneurship and chart their own course.
Franchising is on the rise
The International Franchise Association recently released an 'Economic Outlook for Franchising 2021 Report' which cites that nearly all of the economic damage created by the COVID-19 pandemic could be erased in 2021. Specifically, franchising is projected to open more than 26,000 locations, add nearly 800,000 new jobs, and contribute a whopping $477 billion to the U.S. GDP.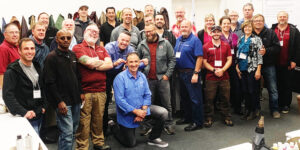 Fibrenew has been part of this upward growth trend by opening an average of 3 new franchise locations per month over the last 15 months. We now can proudly say we have 262 locations with room for at least another 200 in the U.S. alone. Our recent growth is being driven by strong consumer demand for our leather, plastic, and vinyl restoration services across the multiple markets we serve.
A shift in consumer spending habits and a focus on the environment
Consumer and business spending habits have shifted towards saving money by choosing restoration over the replacement of damaged items. Restoring and reusing damaged items such as furniture, car and boat interior components, medical and gym equipment, and restaurant seats is becoming the preferred choice of consumers and businesses alike. It helps to keep countless items from ending up in landfills. Fibrenew has felt the positive effects of these spending and behavioral shifts, with more and more consumers and businesses turning to us for help.
More control and certainty for the future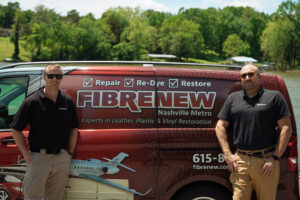 Entrepreneurship has never been more accessible and desirable as it is now. Whether it's Millennials, Gen Xers, or young Baby Boomers, there is a gravitational shift towards taking control of one's own future, building personal wealth, and enjoying the process along the way.
Business funding and financing options are now more convenient to access as well. Government-backed loans through the SBA and penalty-free retirement fund rollover programs make starting a franchise easier than ever.
These strong indicators point to the fact there has never been a better time to start a business than right now. Are you ready to trade in your employee number for entrepreneurship?
Comments: